Lifting and heavy lifting refers to handling and installation of items in various areas using cranes and/or hydraulic jacks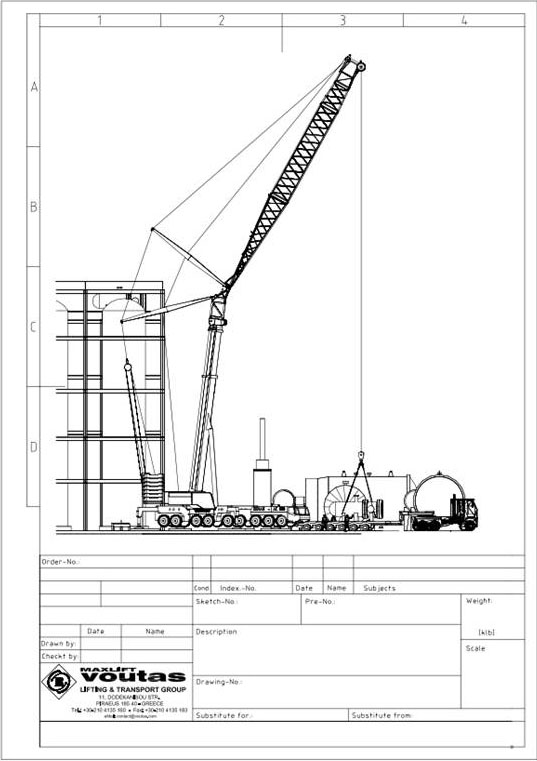 We offer complete solutions in the field of heavy lifting. Lifting plans along with computer simulations prior to project execution are in order to achieve our goals, which are safety and delivery-on-time without any surprises.
Our company owns telescopic cranes. These cranes can cover a great number of projects ranging from everyday low weight to the most demanding industrial lifting.
We offer alternative lifting solutions even when the use of cranes is not possible due to space limitations
Hydraulic jack 50t, 300mm stroke
Hydraulic jack 50t, 150mm stroke
Our many years of experience characterize every task we take on. Among our priorities are the safety in the workplace, the completion of the project as soon as possible and the adaptation to our clients' demands.